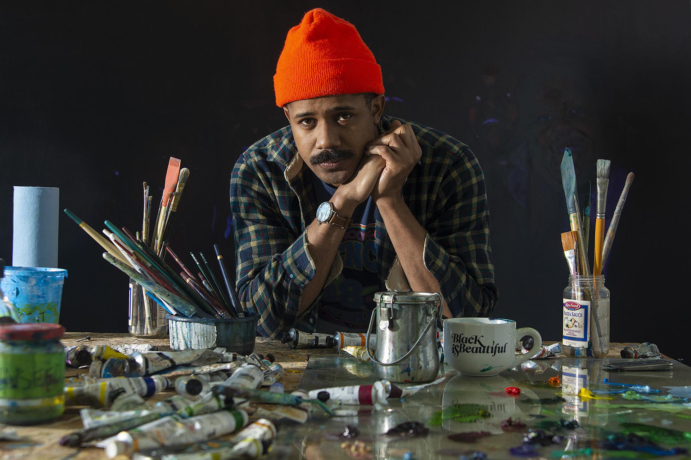 Exhibitions
​KEVIN BRISCO JR.: YOU CAN DANCE UNDERWATER AND NOT GET WET
Kevin Brisco Jr.
You Can Dance Underwater and Not Get Wet, a solo exhibition by Kevin Brisco Jr., will hang in the front gallery. Kevin Brisco Jr. was raised in Memphis, TN. His work is concerned with issues of place and representation, more specifically how the two inform one another – the slippage between background and figure in painting, pop culture, and daily life; as well as the dubious nature of "home" for African Americans living in the southern U.S. His work takes the form of painting, sculpture, and performance.
This show is an exploration of dance as a means of performance, escape, retreat, and rebellion. The title comes from the lyrics of Aqua Boogie, in which George Clinton croons:
"with the rhythm that makes you dance through what we have to live through, you can dance underwater and not get wet"
The lyrics perfectly describe the thick and perilous political space that Black people have to move through with a rhythm so graceful as to not allow those fraught surroundings to get on them. The statement also evokes the "underwater" space of black post trans-atlantic life – our ancestors lost at sea, newly rising seas and climate racism, as well as the adages "sink or swim", "drip or drown" so on and so forth.