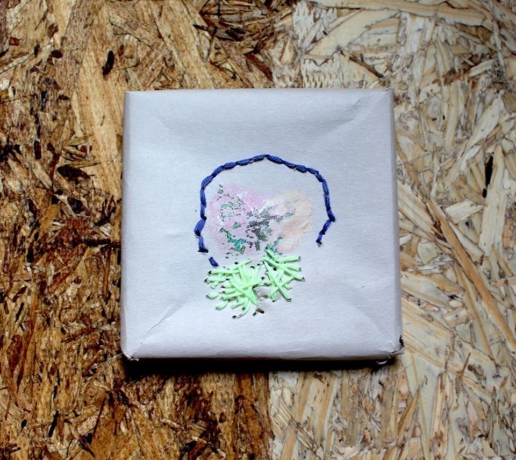 Exhibitions
KALE & BEANS: NEW WORK BY FRANK AND HOPE
Hope has been tending to a series of small wall-pieces, made using paper and fabric with embroidery, paint, crayons, coconut oil, graphite, stickers, magic, love, etc..

As a result of being at odds with his painting brain for months on end, Frank has decided to start from scratch, making his first ever series of sculptures. He is working with a small selection of raw materials, including plywood, muslin, and plaster.

Kale & Beans will be open one night only at Crosstown Arts (430 N. Cleveland) from 6-10pm!