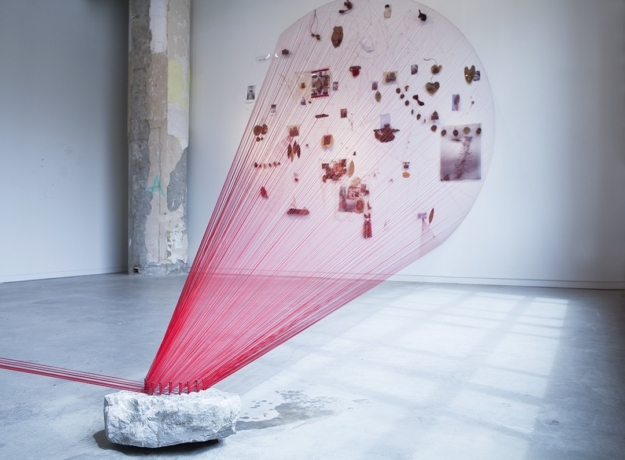 Exhibitions
JIA WANG: RESIDUAL IMPRINT
Jia Wang
Jia Wang's work explores the traumatic memories that are prevalent in a family. Examining and displaying how trauma is revealed through complex family relationships and how it alters an individual and a family's identity when visualized. Her work addresses both a personal and cultural perspectives, through site-specific installation comprised of video, collage, and photographic images.
In Jia's work, she exploring the domestic violence, and sharing her visual inquiry into trauma through personal storytelling. These stories are both past's future and future's past, physically, and psychologically speaking. In traditional Chinese culture, the family is the most basic unit and many aspects of Chinese life can be tied to honoring one's parents or ancestors. Family practices, such as interactions between family members and disciplinary actions, are passed down from one generation to another. Family is the most intimate relationship, but also the most confusing as love and hostility can be difficult to separate.
---
About the artist:
Jia Wang was born in Lanzhou, Gnasu Province, China. She holds a BFA in Photography from the Beijing Film Academy, Beijing, China and an MFA in Imaging Arts from the Rochester Institute of Technology, Rochester, NY. Jia has exhibited internationally including in the Three Shadows Photography Art Center, Beijing, China, the Yeiser Art Center, Pauducah, KY, and the PH21 Gallery in Budapest, Hungary. Her art work has published in Art Maze Mag, UK, ArtAscent Magazine, USA, and the PhotoWorld magazine, China. Residences include the Chanorth Residency Program and the Crosstown Arts Residency Program. In Fall 2019, Jia will participate in the Bronx Museum's AIM (Artist in the Marketplace) Program.