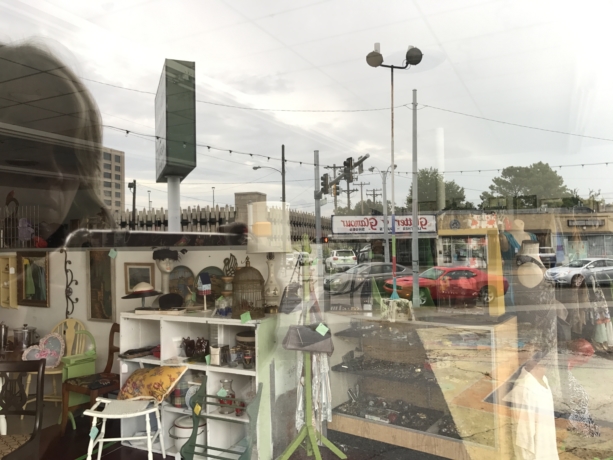 Exhibitions
JENN BILLY BRANDT VISUAL POETRY : MUNDANE MADE MAGICAL
Jenn Billy Brandt
Overton Park Gallery is thrilled to present the photography of Jenn Billy Brandt. The show opens Friday, December 1st with a reception from 6 - 8 pm and runs through December 29th. After opening night, the gallery is accessible through diane's Art Gift & Home Tuesday-Saturday from 11 am - 6 pm. The show is organized and curated by Nikii Richey.

These digital photographs, made during summer of 2013 through fall of 2017, are my visual poems - moments of wonder, delight, and curiosity made tangible. The images represent the subtle details of the mundane parts of life made magical. I am inspired by the complexity Memphis provides combined with the elusive quality of capturing light's fleeting enchantment. These pieces are a result of my innate eye combined with empathy and a unique joy for celebrating the human, the ordinary, the raindrop, and the reflection. They translate photography into the equivalent of images made by the soul of a painter. I hope you enjoy them as much as I enjoyed creating them.
Jenn Billy Brandt is a self-taught photographer who enjoys capturing life as it happens. She approaches her work organically, exploring moments of magic and beauty in the mundane. The dreamy images in her work were taken with a Diana Camera; cameras that were given away at gas stations in the 60's. The Hasselblad is another favorite; held near the heart, its heart/eye connection infuses the work with the transitory emotional experience of a photographer capturing her subject. Her work has been published in the book, TRUCKERS, by Mary Richardson. She has shown her work most recently at The Annesdale Park Gallery, Glitch, Rozelle Warehouse, Fratelli's Cafe Gallery - Memphis Botanic Garden, Shady Grove Presbyterian Church, Gallery 363, and the Crosstown Arts performance space in Memphis, Tennessee. She has also shown at Composition Gallery and Davis Waldron Gallery located in Atlanta, Georgia, at Cafe Fundamental in Nashville, Tennessee and other restaurants, cafes, and art walks in Atlanta and Memphis. Jenn was born in 1974, and has lived up and down the east coast, currently residing in Memphis, Tennessee. She also engages her creative spirit in her garden, where she grows everything from heirloom tomatoes to edible flowers.