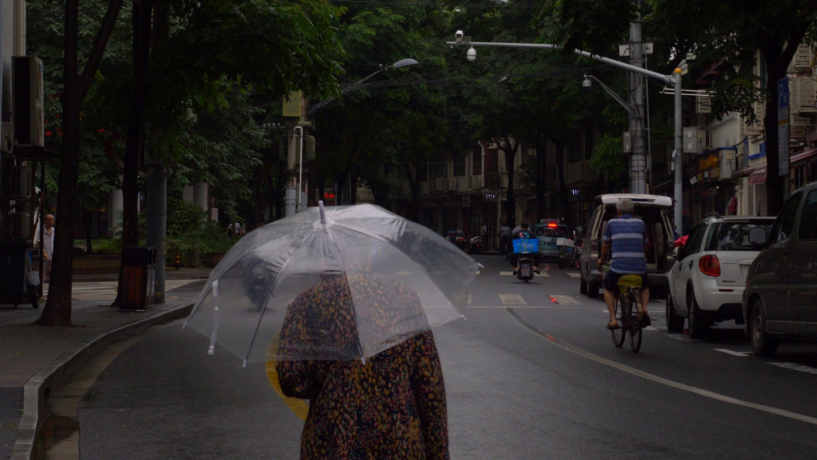 Exhibitions
JANAYE BROWN: SUMMER IN SHANGHAI
Janaye Brown
In June 2020, the tropical rainy season cast a shadow over the city of Shanghai. Unfazed by the extreme weather, e-bikers continued riding through the pouring rain. Day after day, their ponchos provided protection from the elements while the fabric billowed in the wind. Life must go on. This visual of commuters-cum-knights was the starting point for what became Summer in Shanghai, a three-part video series of meditations on a unique summer in China's largest metropolis.
While many cities around the world struggled to find a sense of normalcy during the summer of 2020, Shanghai was functioning. With low case numbers, masks came off, health codes ceased to be scanned and the city vibrated as it once had. When the rain let up it was a good time to get out and connect with others, because no one was sure what the fall would bring.
Intent on minimizing the distance between herself and her surroundings, Brown shot familiar spaces near her home. Her camera captured everyday moments while helping to initiate conversations. Utilizing the format of an essay film, a voice over written and performed by Brown carries through each video, sharing personal stories, histories and reflections about the season and this particular period of time.
Portraits of a rainy street in the Former French Concession, ships on the Huangpu River and people in Fuxing Park, culminate in Summer in Shanghai, a series about finding connections during uncertain times.