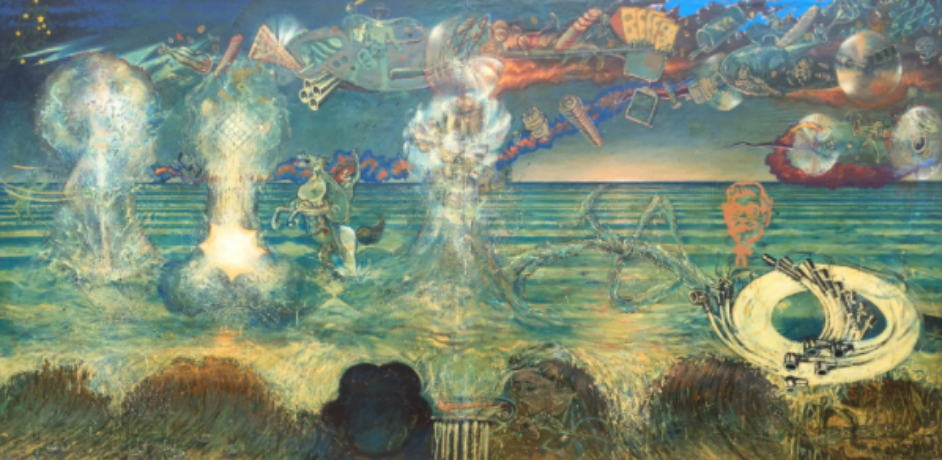 Exhibitions
JAN HANKINS
Jan Hankins
Works by Jan Hankins will be on view in the Alumni Gallery of MCA's Rust Hall from November 29 to December 14.
Reception: December 2 from 6:00-8:00pm in conjunction with the 2017 Fall BFA Exhibit in the Main Gallery and the Creativity and Inclusivity Exhibit in the Lower Gallery.
Jan Hankins graduated from Memphis Arts Academy (the former name of Memphis College of Art) in 1974. Each of his paintings begins with a theme that is explored by contradiction of imagery. The contending icons are drawn from various pop sources. These competing images are juxtaposed in layers of paint. This layering relates directly with the web of meaning that develops in the process. A splattering of contemporary approaches are buried in the more traditional technique of realism. An abrasive examination cuts through the glaze to reveal a gestured armature of intention.