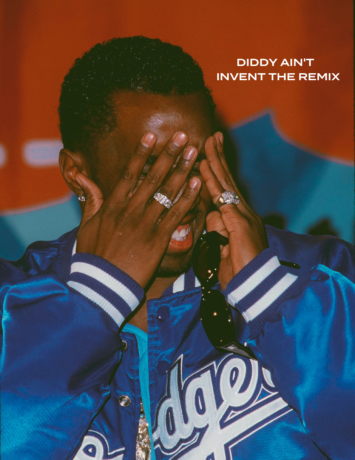 Exhibitions
ITUTU: DIDDY AIN'T INVENT THE REMIX
Regina Agu, Abdi Farah, Jean-Marcel Saint-Jacques, Oski Awoyo, Amanda Adams, Ifátùmínínú Bamgbàlà Arẹ̀sà, Big Chief Romeo Bougere, Libby Bowman, Every Nigga Deserves, Carlos Martiel, Brittney Boyd Bullock, Tangela "Pussi Dusse" Mathis
TONE invites you to the opening of Itutu: Diddy Ain't Invent The Remix, an exhibition that explores the variety of swag birthed from Black culture through the ability to remix and reinvent themselves and the meaning of the world around them.
From August 6th- October 15th, the exhibit will welcome the community to come out and be inspired by Black folks' works.
Curator of the show, Nic[o] Aziz, from New Orleans, will be featuring his work alongside artists: Regina Agu, Abdi Farah, Jean-Marcel Saint-Jacques, Oski Awoyo, Amanda Adams, Ifátùmínínú Bamgbàlà Arẹ̀sà, Big Chief Romeo Bougere, Libby Bowman, Every Nigga Deserves, Carlos Martiel, Brittney Boyd Bullock, and Tangela "Pussi Dusse" Mathis.
In Yoruba the word "itutu" translates to cool. This exhibition explores the plethora of drip that exists within Black culture, organically. Reinventing the definition of what coolness is and defining it by who we are.
Put this into perspective, in every time period Black folks have continued to staple time and mark it with their creativity, originality, and rejuvenation in every aspect of our lives.
Black folks create new meanings to old words, to better describe our culture.
In Memphis "junt" can translate into anything: a person, place, thing, or idea. Junt was created by the creative culture that Black folks organically exercise everytime we open our mouths.
"Itutu" means Black people, as we continue to be the blueprint that inspires the world around us.