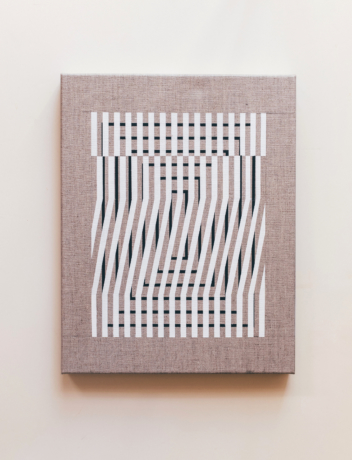 Exhibitions
KHARA WOODS: INSIDE-OUT
Khara Woods
The Beverly and Sam Ross Gallery at Christian Brothers University is proud to present a solo exhibition by Khara Woods. In this exhibition, the artist explores an ancestral connection to craft, specifically woodworking, through hard-edge painting and thoughtfully constructed objects. After discovering that her grandfathers were prolific woodworkers, Woods' sought to develop a body of work that exemplifies her family's legacy as makers.
To learn more about the artist visit: http://www.kharawoods.com/
NOTE: Due to COVID-19 social distancing guidelines, viewings are available to the public by appointment only. Please contact Scott Carter, Gallery Coordinator, at scarte20@cbu.edu to make an appointment.
Virtual viewing options available at www.cbu.edu/gallery
The Beverly & Sam Ross Gallery is located on the lower level of Plough Memorial Library in the center of campus on the Buckman Quadrangle, easily accessible from the Central Avenue parking lot and the East Parkway entrance. All exhibits are free and open to the public.