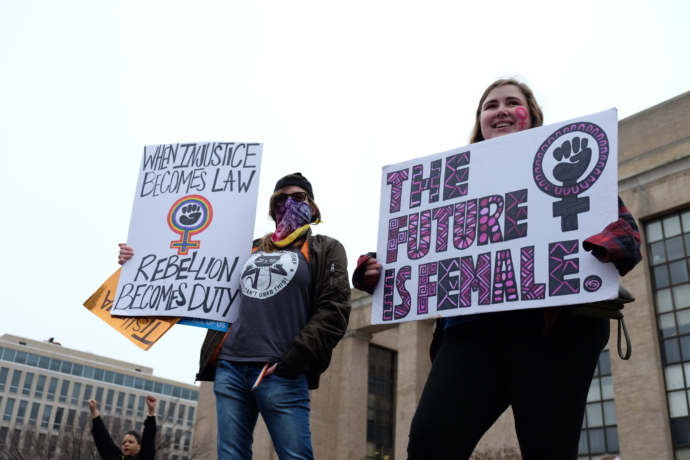 Exhibitions
INAUGURATE THE RESISTANCE
Yolanda M. James
Joann Self Selvidge (True Story Pictures)
Sara Kaye Larson (Maps & Weather Productions)
Leah Keys (Spillit)
Jamie Harmon (Amurica)
Through photographs, audio recordings, video footage, and mixed media, the exhibit creates a immersive and participatory experience for audiences.
The immersive, artist-driven elements of the exhibit include a visual tunnel of march footage that audiences can walk through as if they were march participants, a portrait wall of photographs, and audio buttons that play excerpts of participants' personal stories.
Community voices and perspectives are reflected in the exhibit via the "storytelling wall," which engages audiences through their photos and stories to include their experiences in the show.