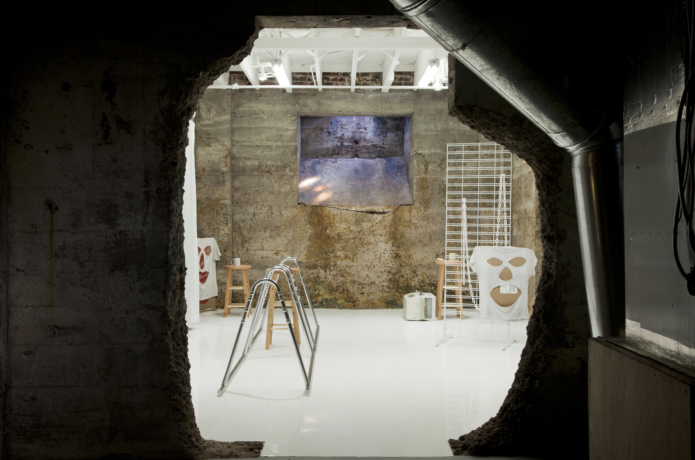 Exhibitions
HAYNES RILEY: AN ATTITUDE YOU CAN WEAR
Haynes Riley
Tops Gallery is pleased to present An Attitude You Can Wear, an exhibition of new work by Haynes Riley.
Using both found and constructed forms Riley's individual art works create an environment that is both a response to the space and a product of its own internal logic.
From the street, outside the gallery, the viewer can look down to the sidewalk and see an image of the sky depicted in stained glass and fitted into the manhole that descends to the exhibition space. From inside the gallery this "rose window" emits a cool light that magnifies the sky.
The sculptures that occupy the main gallery consist of modified everyday objects that reference the passage of time through cyclical repetition. Their connection to the world is defamiliarized and heightened by formal inventiveness and close attention.