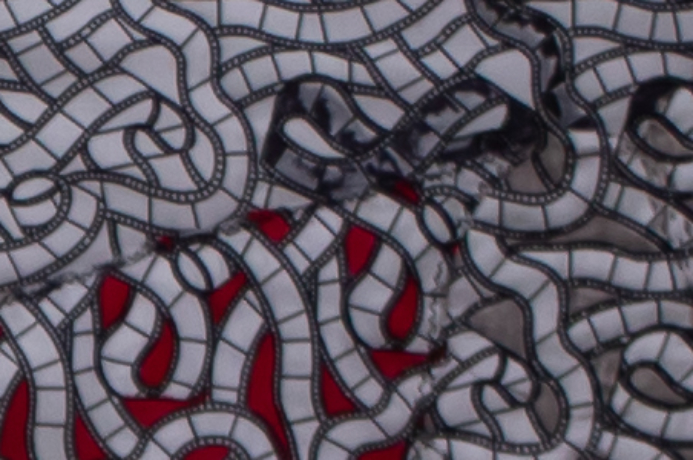 Exhibitions
FIBER2FILM2FIBERPLAYHOUSE
Judith Dierkes
For the past year, Judith Dierkes has been working in film, or rather working with film. She was consumed by the idea of crocheting film together last summer, and spent the fall exploring the best way to give the filmstrips a new life. The result, Film2Fiber, became an installation at the University of Memphis ArtLab in spring 2019. Some of that work is included in this exhibit.
With this show, Judith Comes full circle by taking the fiber to film in quilted wall hangings using a film print fabric. The fabric was designed for St. Jude back when it had a partnership with Hancock Fabrics; and each year there was a quilt challenge where participants had to use 80% of the St. Jude fabric to make a quilt. The quilts were interpretations of a child's dream, and after the challenge they were donated to children at St. Jude. Dierkes participated each year.
Now she uses the film print fabric to comment on filmmaking. Judith created Film2Fiber2Film at Playhouse because it is one of the venues for the Indie Memphis Film Festival. She will have some small work for sale only at the reception.