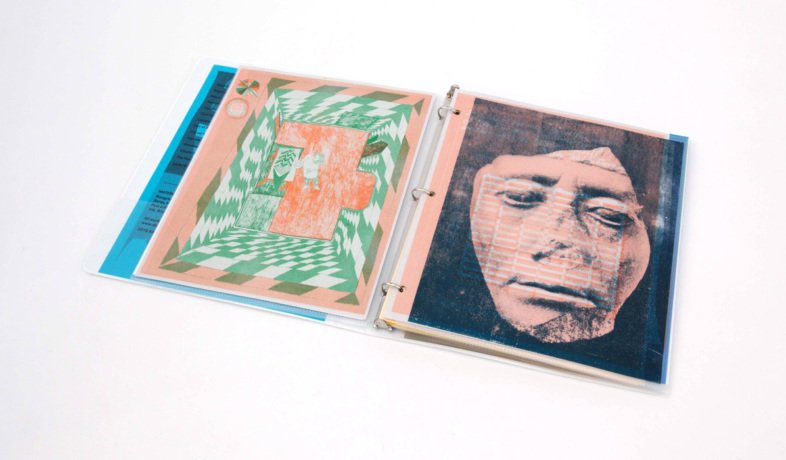 Exhibitions
EXTENSION: ARTISTS' BOOKS, PRINTS, AND ZINES
David Onri Anderson
Ramón Miranda Beltrán
Kaye Blegvad
Emmy Bright
Bronze Age Editions
Jesse Butcher
Max Davidowitz
Megan Diddie
Melissa Dunn
Liz Ensz
Katie Hargrave and Meredith Lynn
Aysen Gerlach
Gordon Hall
Aram Han Sifuentes
Nick Hewlett
HUMO Books
Christopher Kardambikis
Kione Kochi
Daniel Luedtke (Random Man Editions)
Locate Arts + Extended Play
Christina Long of #Blkgrlswurld ZINE
Sara Moseley and Eric Clausen
Caroline Paquita (Pegacorn Press)
Power Paola
Erica Qualy
Ricardo Vicente Jose Ruiz
Yumi Sakugawa
Temporary Services (Half Letter Press)
Elana Schlenker
Aggie Toppins (The Unofficial Press)
Walls Divide Press
Alex Williams
and more
Print is a medium where fine art, design, and writing intersect. Printed surfaces and pages are a part of our everyday experience, utilized for the exchange of information, entertainment, fashion, and advertising.
Extension presents a spectrum of contemporary approaches to print media with an emphasis on self-publishing. Artists' books, prints, and zines are unique in that they offer the viewer a social and personal experience that is very much like reading. Whether the works offer a linear narrative or play with sequence and juxtaposition of images, the act of holding the work in one's hands and turning the pages creates an intimate connection between the artist and the reader. The larger works in the exhibition, many of which incorporate text and images, can also be "read" as a visual representation of a sequence or repeating content. Additionally, self-published and editioned works are generally inexpensive and allow a wide audience to collect art in the form of printed posters and publications.
The works in Extension reveal how artists today are offering urgent and playful observations of their present conditions, reflections on history, and speculations upon the future in the form of printed materials. The works range in scale, in edition size, and in material, from repeat-printed yardage to pocket-sized zines, yet they share a common commitment to artistic investigation and celebration of print.