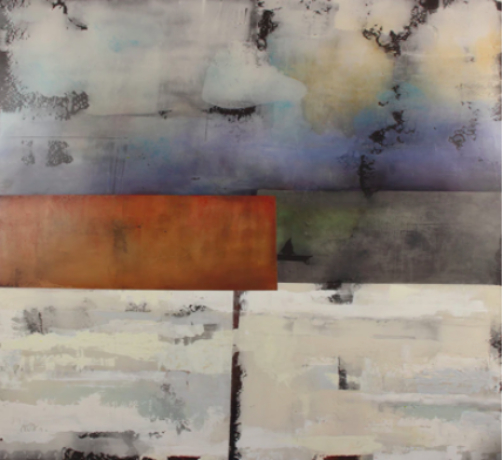 Exhibitions
DON ESTES: DUALITIES
Don Estes
AS A RESULT OF CLOSURES DUE TO COVID-19, PLEASE FOLLOW GALLERY WEBSITE AND SOCIAL MEDIA PLATFORMS FOR SCHEDULING UPDATES AND VIRTUAL EXHIBITION CONTENT.
---
Don Estes is known for harmonious, dimensional abstractions of the landscape of the American South. He focuses on geological formations, river bluffs, coastlines, and horizons- places where water, land, and light interact and change through the passage of time. In a range of intensities and textures, he layers dry pigment, pastel, and gesso in horizontal and vertical bands, narrow stripes, wide blocks, and translucent washes onto raw canvas or panel. His works share the same dualities and subtle complexities of the environments he interprets: solid yet temporal, monumental yet vulnerable, present and grounded yet untethered. Like fossils, his they reveal hidden dimensions and histories through their shape, form, and texture.
Don Estes received his BFA and MFA from the University of Memphis. Estes has participated in exhibitions in Boston, New York, Nashville, Austin, and Amsterdam. His work is in the collections of Duncan Williams, Inc., Memphis; Harvest Group, LLC, Memphis; Iberia Bank Memphis Headquarters; NSA Corporate Headquarters, Collierville, TN; Memphis Brooks Museum of Art; Mercury Investment Management, Memphis; NexAir, Memphis; Regions Insurance, Memphis; and Wunderlich Securities, Memphis, among others. He was an original founder of Number: A Quarterly of the Visual Arts, as well as a pioneer of the South Main Arts District. His Second Floor Contemporary Gallery (1999-2005) was an important non-commercial art space for new work by regional and national artists.