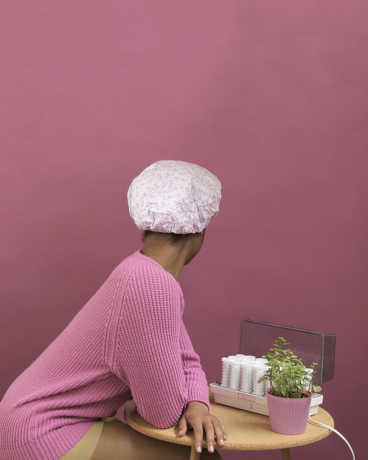 Exhibitions
DEAR ARTIST
Lisa Alonso, Jarvis Boyland, Nakeya Brown, Burton Callicott, Carroll Cloar, Ronald and Jessie Cooper, Jennifer Crescuillo, LaAndrea Deloyce, William Eggleston, Howard Finster, Edwin Jeffrey, Jr., Titus Kaphar, Karen Lamassone, Joseph "Doughjoe" Love III, Terry Lynn, John Carl Marshall, Lawrence Matthews, Lester Merriweather, Carl Moore, Greely Myatt, Georgia O'Keeffe, Andres Serrano, Jared Small, Kiki Smith, Katie Benjamin Steed, Cathy Worthy
Dear Artist,
I have always collected art because I feel artists have a way to explain the unexplainable, to describe feelings that are best expressed without words. Your piece found me at a time when there was so much uncertainty and concern surrounding our future...
The Art Museum of the University of Memphis and Young Arts Patrons are pleased to announce, Dear Artist, an exhibition that highlights the social and economic importance of celebrating and supporting artists throughout their careers. Dear Artist will feature works by emerging and internationally known artists on loan from new and established local collectors as well as select museum collections.
Collecting is often a personal and emotional experience. Dear Artist will examine the collector's motivation and process in depth through intimate, hypothetical letters written by the collectors to their chosen artists.
---
There will be a panel discussion about collecting moderated by Whitney Hardy of Young Arts Patrons in conversation with Pitt Hyde, Jasmin McKenzie, and Elliot Perry at 2:00pm on March 9th followed by a reception from 3:00-6:00pm at the museum.