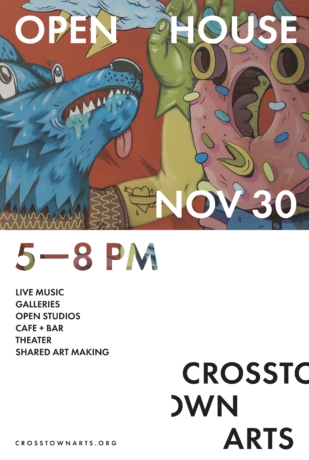 Exhibitions
CROSSTOWN ARTS OPEN HOUSE
After eight years, Crosstown Arts is continuing to help redefine what arts can be in Memphis. Come see the new 70,000 sq ft of multidisciplinary spaces in action at Crosstown Concourse.
All the new spaces - galleries, the Green Room, theater, cafe, Art Bar, Shared Art Making, and artist studios - will be open to the public. Live music, food, drinks, performances, tours, art exhibitions, and more.
Free and open to the public. This event is happening concurrently with the annual Crosstown Concourse holiday lighting party.