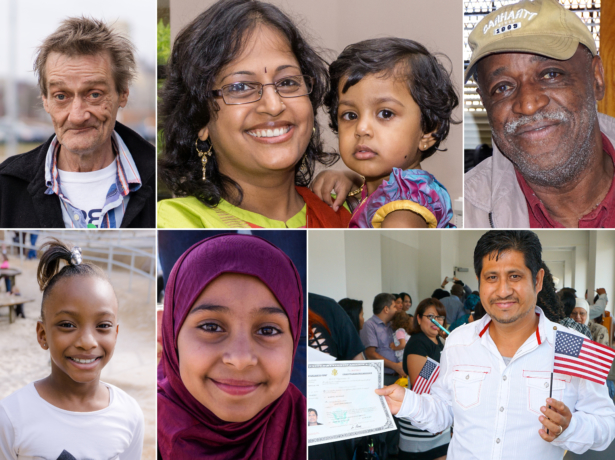 Exhibitions
CINDY MCMILLION: CONNECTING MEMPHIS
Cindy McMillion
The Beverly & Sam Ross Gallery at Christian Brothers University announces the opening of an exhibition of selections from the "Connecting Memphis" photography-and-storytelling project by Cindy McMillion on May 18. An opening reception will be held on Friday, May 18 from 5:30 to 7:30 p.m. and the project will be on exhibit through July 18.

From August 2014 to February 2017, Cindy McMillion conducted a community storytelling project called "Connecting Memphis." She says its goal was simple: to honor the image of God in every human being. Over two-and-a-half years, McMillion photographed and interviewed 1,187 people from all parts of the city and posted their images and stories online at www.connectingmemphis.com.
"I can say with absolute certainty that my life has been changed and enriched by the stories people have so generously shared," McMillion says. "We are not alone in our struggles; we all have hard things to deal with. We all love, we all grieve, we all hope, we're all afraid sometimes. And we all need the thoughtfulness, kindness, and compassion so very evident in your comments and responses to the stories."
The Beverly & Sam Ross Gallery is located on the lower level of Plough Memorial Library in the center of the CBU campus on the Buckman Quadrangle, easily accessible from the Central Avenue parking lot. All exhibits and lectures are free and open to the public.