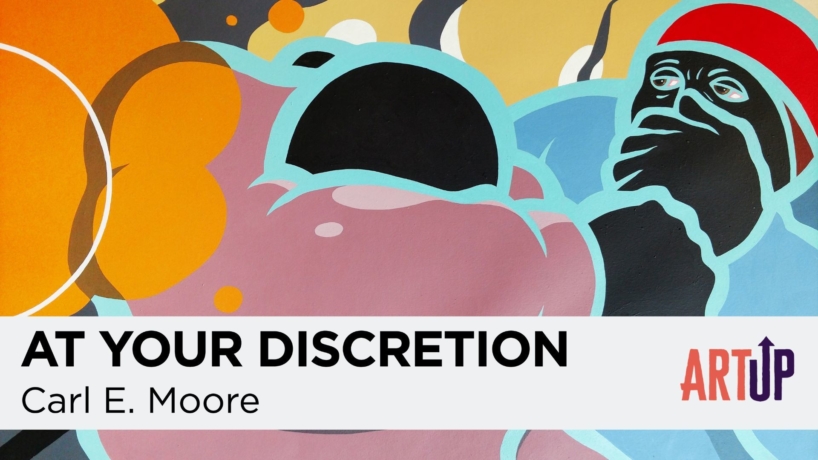 Exhibitions
CARL E. MOORE: AT YOUR DISCRETION
Carl E. Moore
At Your Discretion by Carl E. Moore reflects a series of past and present events that have become part of an ongoing list of issues that affect how we live in the black community. We have become cautious not only about how we communicate with each other, but also how we communicate with those outside of our community. The artwork in this exhibition abruptly moves back and forth, from moments of loving celebration, to a sometimes unexpected and troubling end. At Your Discretion is about acceptance. It is about what the viewer see's in the artwork, and what is taken from that observation.
---
ABOUT THE ARTIST:

Carl E. Moore attended the School of the Art Institute of Chicago and the Memphis College of Art where he received his BFA and MFA. The work Moore has created over the last few years has dealt with identity and color. During this process his goal was to compare social ideologies about race, stereotypes, and belief systems to everyday colors and the perception of these colors in our environment.

The color black has always had a negative representation for being compared to death, bad or poor quality and even race. He has taken the color black and placed it into the environment and used it as part of the social conversation. The goal is to make the dialogue more about the artwork and not so much about the color of the characters, even though they are part of the narrative.