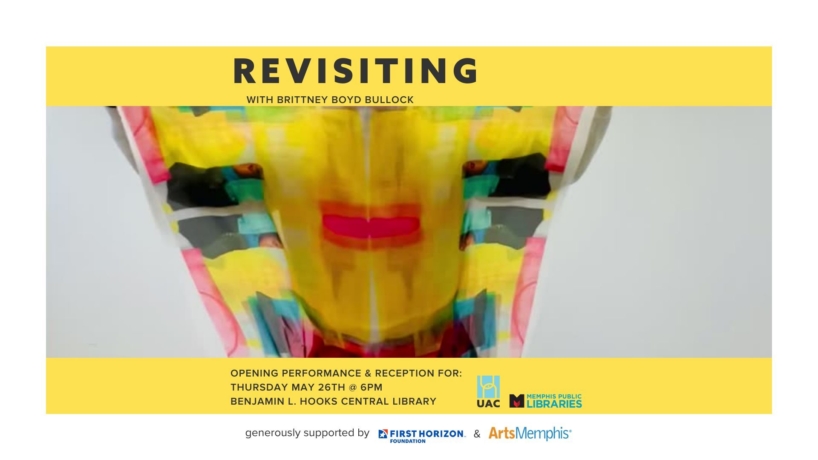 Exhibitions
BRITNEY BOYD BULLOCK: REVISITING
Brittney Boyd Bullock
UrbanArt Commission (UAC) is excited to announce Revisiting, a series of temporary site-specific performance and artwork in response to existing public art in Memphis.
Join UAC at the Benjamin L. Hooks Library for the next part of this series featuring artist Brittney Boyd Bullock.
Her installation will transform the colorful trees of Nancy Cheairs' Summer into a shimmering, immersive forest of fabric and textile fibers.