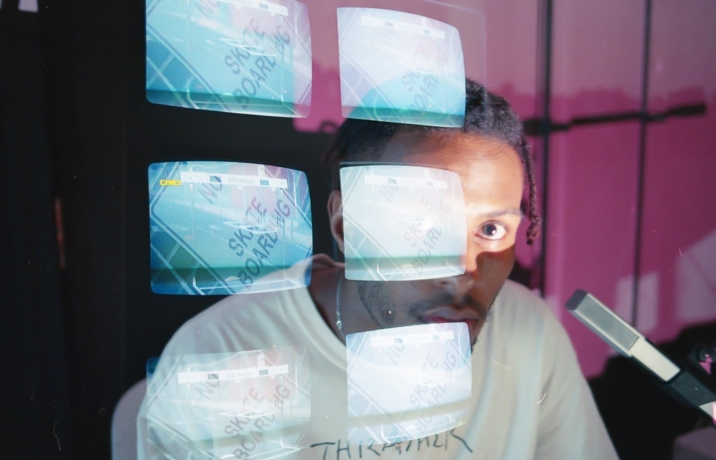 Exhibitions
AVANT HIP HOP: DON LIFTED FEAT. BLUESHIFT ENSEMBLE
Lawrence Matthews
Join us as visual, musical, and performance artist Lawrence Matthews, also known as Don Lifted, transforms the The Green Room at Crosstown Arts visually and sonically with a performance featuring sculptural video installations and music from his recently released albums Alero and Contour. With special guests Blueshift Ensemble.
Audiences will be immersed in music performed live and surrounded by swirling nostalgic imagery that follows the narrative of each song. This performance features a special collaboration with Memphis-based contemporary chamber music group Blueshift Ensemble. New Don Lifted merchandise will be available for purchase, as well as special-edition physical copies of the albums.
Tickets: $10
Doors 7pm | Performance 7:30pm
Production on his most recent album, Contour, began in Memphis in late 2015. In 2018, the record was finished and mastered in Hollywood by Grammy Award-winning Engineer Mike Bozzi (Flower Boy, Ctrl, Good Kid, Maad City, To Pimp A Butterfly, Damn, Blankface LP).
Matthews is a multi-disciplinary creative with connections reaching deep into the Memphis art scene. Born in Memphis, his musical style incorporates hip-hop, alternative rock and electronic music resulting in emotionally vulnerable storytelling and eclectic production. A hot emerging artist, Matthew's work began to garner acclaim before he had completed his Bachelor's in Fine Art at University of Memphis, awarded the Deans and Department of Art Creative Achievement Award in 2015. In 2016, he was awarded the Arts Accelerator Grant from Arts Memphis. His performances helped inaugurate Crosstown Arts' new space in Crosstown Concourse and have been featured events at the Brooks Museum and Memphis College of Art. Matthews is also the program director of the Collective, a nonprofit dedicated to advancing the work of Black Memphis based artists.