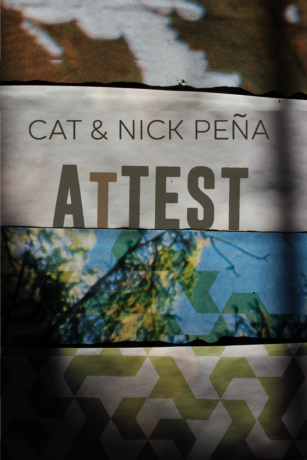 Exhibitions
CAT PEÑA & NICK PEÑA: ATTEST
Cat Peña, Nick Peña
Much of 2020 felt like a test, a test of restraint, of resolve, and we attest to a new normal. These unprecedented times of limited social gatherings and lockdowns make witnessing an event collectively an unfamiliar act.
As contemporary artists, we take from this phenomenon and many others (i.e., social media, Zoom meetings, FaceTime, etc.) that witnesses do not need to be in the physical presence to attest.
---
A husband and wife team, Cat and Nick Peña have collaborated daily for the past 17 years. Surprisingly, AtTEST is their first collaborative art installation.