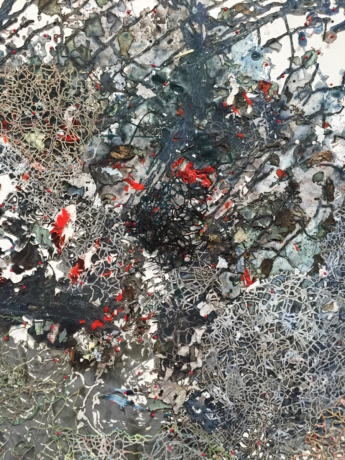 Exhibitions
39. EL NOPAL: INSTALLATIONS BY FIDENCIO FIFIELD-PEREZ
Fidencio Fifield-Perez (formerly Martínez)
Memphis College of Art welcomes alumnus Fidencio Fifield-Perez (formerly Martínez) to the Rust Hall Main Gallery for a special exhibition of his installation works. Originally from Oaxaca, Mexico, Fifield-Perez's work speaks to labor, immigration, borders and the individuals who traverse them.
Artist Talk: March 2, Rust Hall - Callicott Auditorium, 12:15-1:45 p.m. (free and open to the public)
Gallery hours are Monday through Friday, 8:30 a.m.–5 p.m.; Saturday, 9 a.m.–4 p.m.; and Sunday, noon–4 p.m.