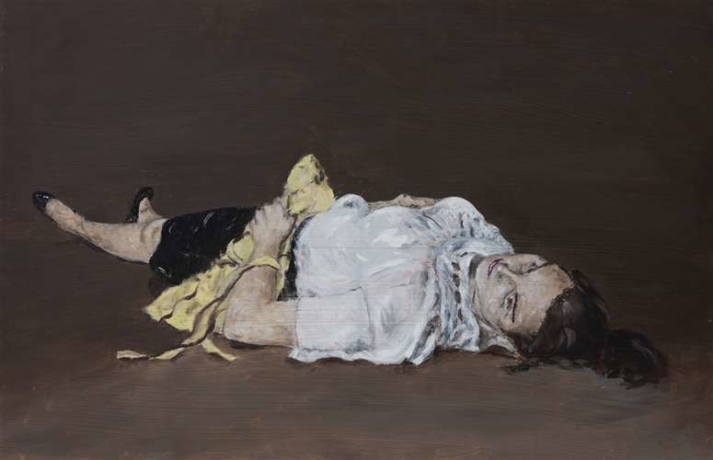 Exhibitions
2020 MID-SOUTH SCHOLASTIC ART AWARDS
The Mid-South Scholastic Art Awards is an annual juried student exhibition presented by the Brooks and Brooks Museum League. As an affiliate of the Alliance for Young Artists and Writers, the Mid-South Scholastic Art Awards honors exemplary art by students in seventh through 12th grades, recognizing their outstanding achievements in a competitive annual exhibition and providing cash prizes and scholarship opportunities. The Mid-South Scholastic Art Awards began in 1966 as the Junior Mid-South Exhibition. Since 1989, the Brooks has been proud to partner with the Alliance for Young Artists & Writers, a national non-profit organization, to host the regional competition and exhibition for Memphis and the Mid-South area.
Brooks Museum League is an integral part of producing this important exhibition each year. In addition to tremendous financial support, League volunteers spend countless hours ensuring the program is seamless, including planning and coordinating three award ceremonies and a reception for close to 800 students, teachers, and parents. More than 3,000 entries in a wide variety of categories, including painting, drawing, mixed media, photography, sculpture, graphic design, film, fashion, as well as senior art portfolios are judged by a panel of judges over the course of several days. Judging for the competition takes place digitally, through a blind adjudication process involving a panel of regional artists, art educators, and other arts professionals.
Regional winners are eligible for scholarships and cash prizes, are part of the exhibition at the Memphis Brooks Museum of Art, are invited to participate in an awards ceremony at the museum, and have their work sent to New York City for national judging.