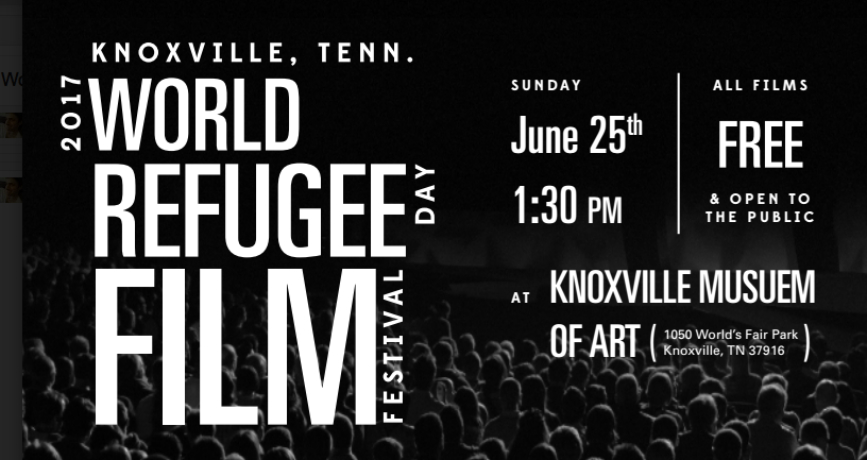 Exhibitions
WORLD REFUGEE DAY FILM FESTIVAL
Leslie Knott
Clementine Malpas
Griffin Hammond
Colleen Cassingham
Alex Lederman
Julia Meltzer
Free and open to the public: to reserve seats go to https://www.eventbrite.com/e/refugee-film-festival-tickets-35045145975
The films will be played in this order:
Annenberg Space for Photography's
REFUGEE
2016, 24 mins
Directors: Leslie Knott, Clementine Malpas
Narrated by Cate Blanchett
Five internationally-acclaimed photographers travel to different continents documenting the lives of refugees from a host of diverse populations throughout the world.
Sriracha
2013, 33 mins
Filmmaker: Griffin Hammond
It's been named 'Ingredient of the Year' by Bon Appetit, 'Best-tasting hot sauce,' according to Cooks Illustrated, and in 2012, Huy Fong Foods sold 20 million bottles of Sriracha! That's 100 million pounds of chiles!
But even with its cult following—recipes, t-shirts, tattoos—most fans don't know the origin story of this Thai flavor, or recognize refugee entrepreneur David Tran, the man responsible for popularizing Sriracha in the U.S. This fast-paced documentary finally reveals the story of Sriracha—where it comes from, how it's made, and the people who love it.
From Damascus to Chicago*
2017, 24 mins
Filmmakers: Colleen Cassingham, Alex Lederman
In the documentary short From Damascus to Chicago, two young Syrian siblings recently resettled in Chicago enroll in a dance class, while the film follows their family's experiences in navigating a new city and country.
KNOXVILLE PREMIERE*
Dalya's Other Country*
2017, 75 mins
Filmmaker: Julia Meltzer
Dalya's Other Country tells the nuanced story of members of a family displaced by the Syrian conflict who are remaking themselves after the parents separate. Effervescent teen Dalya goes to Catholic high school and her mother, Rudayna, enrolls in college as they both walk the line between their Muslim values and the new world in which they find themselves. A co-presentation with the Center for Asian American Media (CAAM).
KNOXVILLE PREMIERE*
* From Damascus to Chicago and Dalya's Other Country will premiere June 26 on East Tennessee PBS and nationally. This local screening is a collaboration with POV, the award-winning independent non-fiction film series on PBS.
www.pbs.org/pov