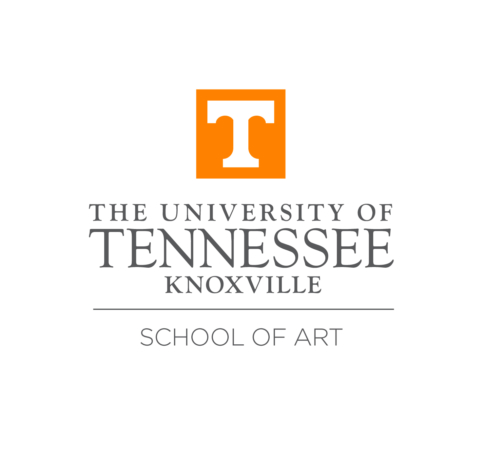 Exhibitions
TOP SOIL: BODY FARM (AN EXHIBITION OF THE MFA CLASS OF 2019)
Katie Gentner
Eric Hines
Miles Ingrassia
Holly Kelly
Cara McKinley
Rachel Sevier
Mengmeng Shen
Lila Shull
Baxter Stults
Michael Tracy
The UT Downtown Gallery will host an exhibition of the incoming class of 2019 graduate students. The exhibition includes, Printmaking, Transmedia & Design, Painting, Sculpture, Ceramics and installations. These student artists have chosen UTK School of Art as their home for the next three years to complete their Master of Fine Arts Degree. The exhibition highlights their current work and their artistic accomplishments prior to arriving at the University of Tennessee.
Artists included in the exhibition are:
Katie Gentner – painting and drawing, University of Wisconsin, Parkside
Eric Hines – painting and drawing, Ohio State University
Miles Ingrassia – printmaking, OCAD University, Canada
Holly Kelly – sculpture, Massachusetts College of Art & Design
Cara McKinley – ceramics, Florida Atlantic University
Rachel Sevier – ceramics, Southeastern Louisiana University
Mengmeng Shen – Transmedia Design, Communication University of China
Lila Shull – printmaking, Winthrop University
Baxter Stults – printmaking, University of Alabama, Huntsville
Michael Tracy – painting and drawing, University of Iowa
Join us for an Artists Reception Friday August 19 from 6:00pm until 9:00pm. Light refreshments will be served.
The UT Downtown Gallery is located at 106 S. Gay St. in downtown Knoxville. Gallery hours are 11 a.m.-6 p.m. Wednesday-Friday, 10 a.m.-3 p.m. Saturday. There is no admission charge. Visit the gallery's web site or on Facebook for more information. The gallery can be reached directly at 865-673-0802.