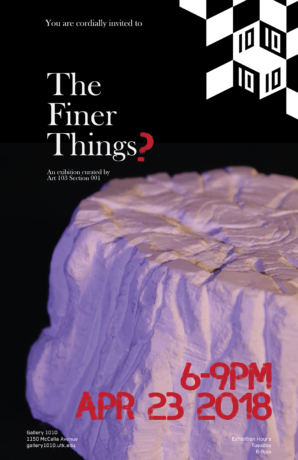 Exhibitions
THE FINER THINGS?
Ryan C Cook
Rose Hamm
Georgia Brooke Martelle
Marissa G Maurer
Deonna Lenique Morgan
Lily S Proctor
Kalyn Alexandria Roberts
Sydney Katherine Stahl-Mirts
Marlannie Ruth Stiles
Auden Olivia Walter
Natalie G Welch
Ethan Parker Wright
Join us for a night of The Finer Things. Pop-up exhibition curated to show the things in life that are very extra. Formal attire or feelings are encouraged.