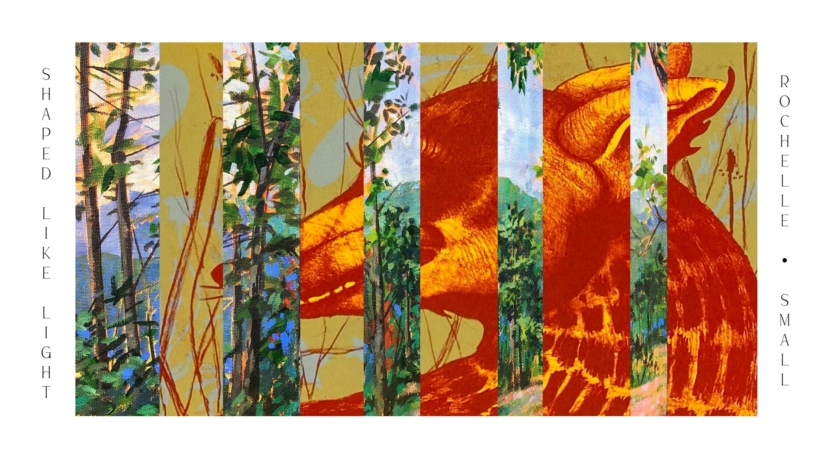 Exhibitions
​​SUMMER SMALL + ANNIE ROCHELLE: SHAPED LIKE LIGHT
Summer Small, Annie Rochelle
Join us on Friday, September 1st for the #FirstFriday Opening Reception of Shaped Like Light: Works by Summer Small and Annie Rochelle.
Shaped Like Light is an exploration of the cultural and physical landscape of East Tennessee. These paintings shimmer though landscape and folklore in a mirage of incandescent color and pattern.
About the Artists:
Annie Rochelle is an artist living and working in her hometown of Knoxville, Tennessee. She is a graduate of the Maryland Institute College of Art with a BFA in Painting and Art History. With an education in art conservation and art history, Rochelle's work is an optical investigation that strives to both celebrate and break traditional painting into refracted color and shape. Like light caught in a prism, the shifting perspectives, double imagery, refracted and faceted compositions strive to capture the ephemeral nature of the environment around us. These artworks works to combine naturalistic imagery such as scientific illustration and landscape painting with the sharper geometry of traditional barn quilt composition and rigid tessellation in an prismatic palette to create a visual and thematic kaleidoscope. All of these visual elements work to celebrate the singular uniqueness of East Tennessee's biodiverse environment, pay homage to agrarian art traditions and revel in the dizzying colors of Appalachia in her warmer months.
Summer Small is a self-taught visual artist from East Tennessee. Her work unfolds a complicated but passionate relationship with modern Appalachia and the people and places that call the Tennessee valley home. In 2021 she began her freelance career and has since been featured in many exhibitions, publications and public art projects in Knoxville and around the greater south.
First Fridays at Dogwood Arts are sponsored by ORNL Federal Credit Union, the Tennessee Arts Commission, and Cherokee Distributing. For more information, visit dogwoodarts.com or call 865.637.4561