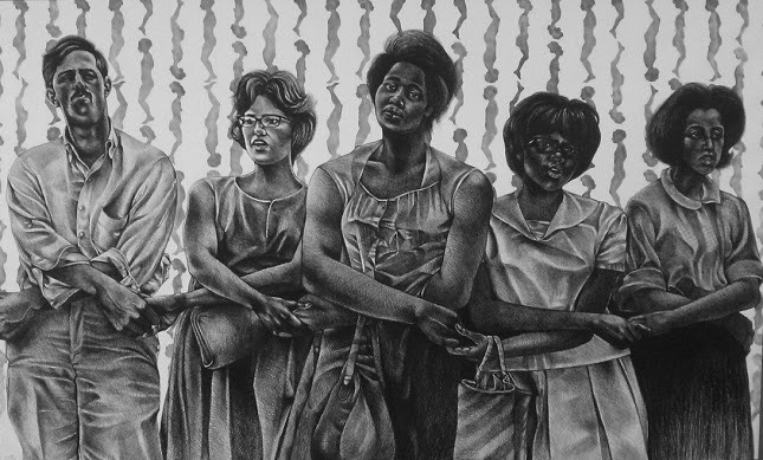 Exhibitions
STEVE A. PRINCE: LIVING EPISTLE
Steve A. Prince
Steve A. Prince will present Living Epistle, and exhibition of large-scale prints and drawings at the UT Downtown Gallery from September 4 - 26, 2020.
To ensure social distancing, there will be no public reception, visitors will be limited and will be required to wear face coverings.
In conjunction with the exhibition, Prince will present several activities by Zoom and Instagram Live, including:
Saturday September 12: Watercolor Monotype Demonstration from the UT School of Art Printshop, 2pm.
Sunday September 13: Gallery Talk from the UT Downtown Gallery, 4pm. This event will also be broadcast from the gallery's Instagram Live. Follow the UT Downtown Gallery @utkgalleries.
Thursday September 17: Artist Lecture, 7:30pm.
To attend any virtual event, you must register on the UT Downtown Gallery website.