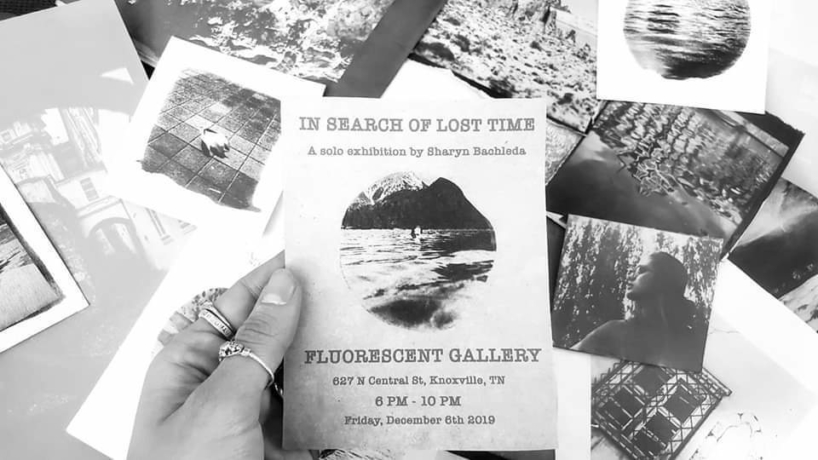 Exhibitions
SHARYN BACHLEDA: IN SEARCH OF LOST TIME
Sharyn Bachleda
Please join us for the reception of Sharyn Bachleda's newest solo exhibition, In Search of Lost Time at Knoxville's Fluorescent Gallery.
In this show, analog photographs and digital video are exhibited alongside cyanotypes and lumen prints (early 19th century photographic processes). The installation sparks a conversation between the digital and analog, the past and present and the tangible and intangible.
The work celebrates the movement, stillness and ephemeral experience of light while touching on themes of memory, home, travel and the flight of time.