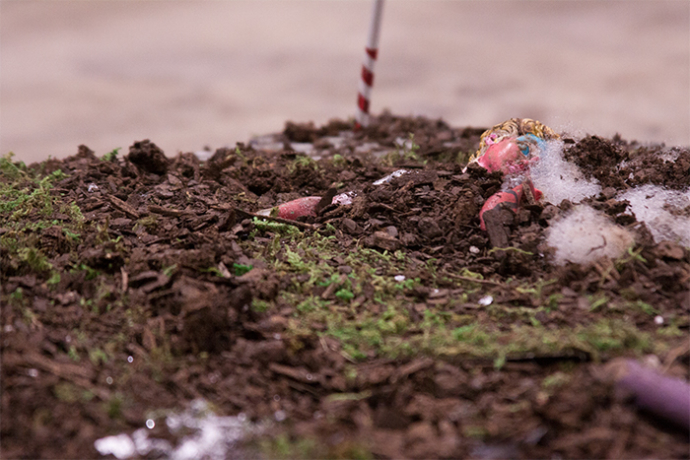 Exhibitions
REND, MEND/ REJECT, REPEAT
Michaela Leib
Reid Arowood
Mary Badillo
Thomas Colabella
Zach Edwards
This exhibition is a study on damage, healing, and passivity. Everything that will be in the gallery is simply evidence of the specific guidelines set up by the artists below:
1.) Five artists created an object each, totalling five objects. Once completed, they damaged an element of it and passed it off to the next artist in line, under a randomized running order.
2.) Each artist chose to repair or reject the harm done by the previous individual.
3.) Damage was then inflicted again on the object.
4.) The objects were then rotated, utilizing the same running order.
5.) Steps 2-4 were repeated a total of eight times.