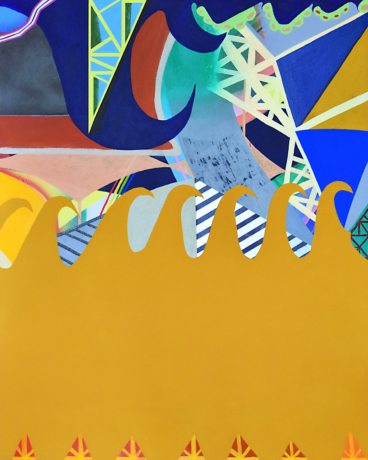 Exhibitions
2019 DOGWOOD ARTS REGIONAL ART EXHIBITION
Eleanor Aldrich, David Onri Anderson, Brianna Bass, Amanda Brazier, Mark Brosseau, Jason S. Brown, Kate Burke, Emily Marie Charles, Caroline Covington, Bobbie Crews, Nick DeFord, Brian Edmonds, Amy Evans, Richard Feaster, Lynne Ghenov, Carl Gombert, Kelly Hider, Mark Hosford, Donald Keefe, Anne Kinggard, Quynh Lam, Stephanie Loggans, David Marquez, Erica Mendoza, Lester Merriweather, Jake Miller, Carl E. Moore, Althea Murphy-Price, Melissa Newman, Leslie Nichols, Amanda Nolan Booker, William Rerick, Herbert Rieth, Lennie Robertson, Jason Stout, Laurel Sucsy, Marla Sweitzer, Colleen Thornbrugh, Kristen Tordella-Williams, Tracy Treadwell, Jessie Van der Laan, David Wolff, Donna Woodley, Brandon Woods, Scott Zieher
Join us at The Emporium Center for the 2019 Regional Art Exhibition! The Dogwood Arts Regional Art Exhibition was developed to showcase and award the finest artists of our region. Fine art encompassing all styles and genres from both emerging and established artists have been selected by talented jurors with vast experience in the arts and a passion for our region's creative culture. The exhibit will be on view from June 7-28, 2019 at The Emporium Center located at 100 S. Gay St.
Opening Reception at the Emporium Center / First Friday, June 7, 2019 / 5:30-9:00pm
RSVP: https://www.facebook.com/events/535185407017177/
---
2019 JURORS — BRIAN R. JOBE + CAROLYN JOBE
Brian R. Jobe and Carolyn Jobe, Co-Founders + Co-Directors of Tri-Star Arts, are both artists and administrators with art world experience in Tennessee, Texas, and New York. They enjoy facilitating beneficial connections and have a passion to see the contemporary art communities of Tennessee thrive. Tri-Star Arts is a contemporary visual art focused non-profit organization featuring Locate Arts, Locate Projects, and the forthcoming TN Triennial.

Brian has taught at colleges and universities throughout Tennessee and Texas for 12 years. He previously worked at the Guggenheim Museum in New York, NY and the Blue Star Contemporary in San Antonio, TX. He is a sculptor and exhibits his work nationally. Brian grew up in Memphis, TN.
Carolyn has worked in administration for the Chelsea Music Festival in New York, NY, for Art Crating Inc. in New York, NY and for churches in San Antonio, TX and Knoxville, TN. She is a painter and exhibits her work nationally. Carolyn grew up in Nashville, TN.

---
Photo credit: Mark Brosseau, Tumultuous, acrylic, enamel, flashe on wood panel, 30" x 24"

---