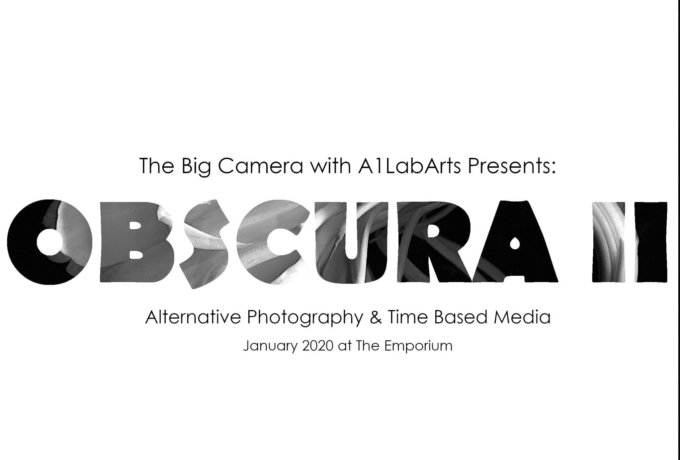 Exhibitions
OBSCURA II
Don't miss January 2020 First Friday at The Emporium! The Big Camera with A1LabArts Presents: Obscura II an Alternative Photography and Time Based Media show featuring artists from around the United States!
YOUR votes on First Friday will determine the Best in Show - Recipient of the $500 Carol & Bernie Prize! Three Honorable Mentions will also receive a one-year membership to A1LabArts valued at $50. Visitors may vote until 8:30 PM and awards will be announced at 8:45 PM.
The Big Camera will be parked outside The Emporium, so make sure to chat with Anna, Donna or John to find out about teaching photo classes, mural installations, or using our Alternative Process Red Room located in side of A1LabArts!
Invite your friends and family; there will be snacks available and drinks to purchase.
A1LabArts and The Big Camera would like to thank our donors and The East Tennessee Foundation for making the Carol and Bernie Award possible. We are honored to recognize and celebrate two Founding A1LabArts Members!