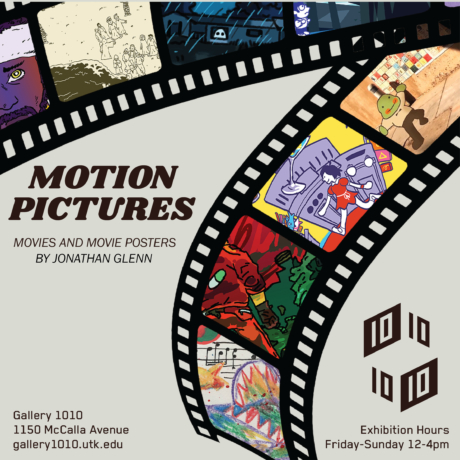 Exhibitions
JONATHAN GLENN: MOTION PICTURES
Jonathan Glenn
Time-based artist and undergraduate Jonathan Glenn presents Motion Pictures at Gallery 1010 on Friday, September 11th. This exhibition will feature both original short films and animations, as well as over 60 re-imagined movie posters made for the University of Tennesee's Cinema Club.
Both the posters and shorts were created in a variety of styles that complement their intended tone and atmosphere. Seeing them all together makes for an eye-popping smorgasbord of light, color, and sound!
Join the show's opening on Friday via ZOOM for a digital reception service, or attend in person via reservation – visit gallery1010.utk.edu for more info.