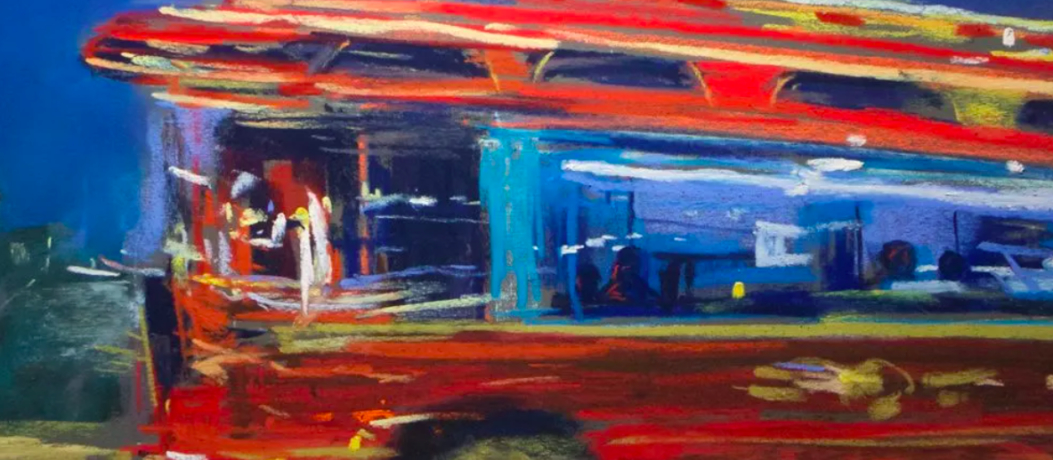 Exhibitions
MIKE BERRY: LOCAL-SCAPE
Mike Berry
Local-scape is an exhibition of works illustrating the beautiful and poetic places in and around East Tennessee. These places have inspired Berry to use his own personal language of color and composition to create unique works that are created from everyday scenes to become a work of the local-scape. These works fix one's memory onto one particular moment that in turn inspires a thousand interpretations of place or experience through expressive color application.
Berry received his M.F.A. from the Savannah College of Art & Design in 1997, and has been managing the University of Tennessee Downtown Gallery since 2004. Berry's artwork has been exhibited regionally, including solo and group exhibitions throughout the southeast during the last 20 years. Berry maintains a studio in Knoxville TN and works with private collectors and corporate businesses on commissioned pieces. Berry also is the official framer for the Beauford Delaney Estate located in Knoxville. Knoxville has been the main subject of Berry's work for more than a two decades and he has made Knoxville his home since 1999.
Berry's works will be on view in the Schilling Gallery Monday-Thursday, 9-4; and Friday, 9-noon. Westminster Presbyterian Church Schilling Gallery, 6500 Northshore Drive, Knoxville, TN 37919 Information: 865-584-3957.