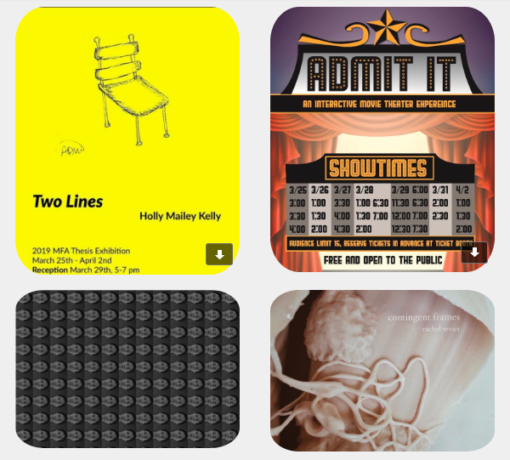 Exhibitions
MFA THESIS EXHIBITIONS
Katie Genter, Holly Kelly, Rachel Sevier, Mengmeng Shang
We were sad that we closed to the public before our graduating class of MFA students could exhibit their final bodies of work in the Ewing Gallery.
In lieu of in-person exhibitions, the School of Art is hosting digital galleries of their work with artist statements on their website. We encourage you to take a look at the work of these talented students, if you haven't already.
MFA 2020 Digital Exhibition Gallery
As for the gallery, we hope to see you back in the fall. We are currently getting some much-needed upgrades and plan on opening next academic year with an exhibition of the UT School of Art MFA Class of 2020.
Stay safe.