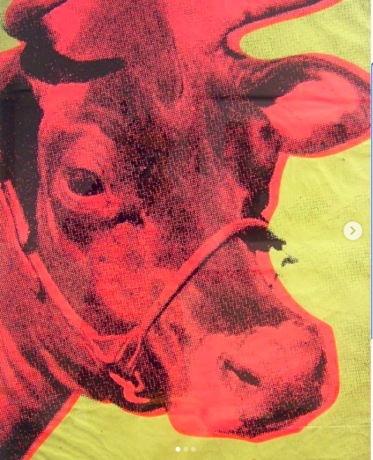 Exhibitions
LIBERATED FROM STORAGE II: ART FROM EUROPE AND THE AMERICAS
Kathe Kollwitz, Andy Warhol, Robert Rauschenberg, Keith Haring, Alberto Giacometti, Georges Braque, Salvador Dali, Roy Lichtenstein, Claes Oldenburg, Chuck Close, James Ensor, Peter Paul Rubens, Joseph Delaney, Walter Haskell Hinton, Mexican Copper
In Liberated from Storage II, viewers are able to see a painting by Belgian artist James Ensor, a 17th century Flemish tapestry based on a painting by Peter Paul Rubens, paintings by Joseph Delaney, illustrations by American commercial illustrator Walter Haskell Hinton, Mexican Copper paintings, and modern and contemporary prints by Kathe Kollwitz, Andy Warhol, Robert Rauschenberg, Keith Haring, Alberto Giacometti, Georges Braque, Salvador Dali, Roy Lichtenstein, Claes Oldenburg, and Chuck Close.
The exhibition closes Wednesday, November 24.
To view any portions of the Ewing Gallery collection, please visit, and bookmark ewinggallery.omeka.net.
New objects are added weekly.
The Ewing Gallery, located on the first floor of the Art and Architecture Building, is open Monday – Friday from 10am – 5pm. If you would like to visit the Ewing Gallery, please email the gallery ewing@utk.edu to file a health screening form prior to your campus visit.
We are limiting gallery capacity to 25 visitors. All students, staff, and faculty will be required to wear a mask and practice social distancing while in the Ewing Gallery.