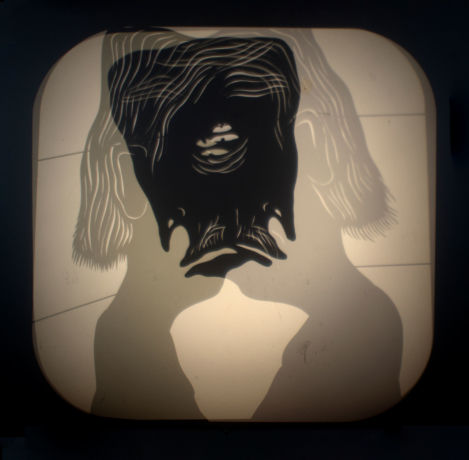 Exhibitions
JOHANNA WINTERS: THE MIDDLE TELL
Johanna Winters
MFA Thesis Exhibition + Performance
The Middle Tell is a shadow-puppet performance, video projection, and sound piece that chronicles a trio of female bards as they reluctantly surrender to a deteriorating condition. These middle women reveal their story through a muted language of hinging limbs, dousing light, and cast shadows.
This work is both a dispatch about the anxieties of aging women and their shame, vanity, restraint, disappointment, and pleasure, and a confrontation of the social conditioning that perpetuates the repression of female desire.
Live Performances
Friday, April 13 / 6:30 + 8:30pm
Wednesday, April 18 / 2:00pm
Puppeteering assistance from Grant Barbour, Cora Lay, and Lauren Sanders. Music and sound design by David Frank.