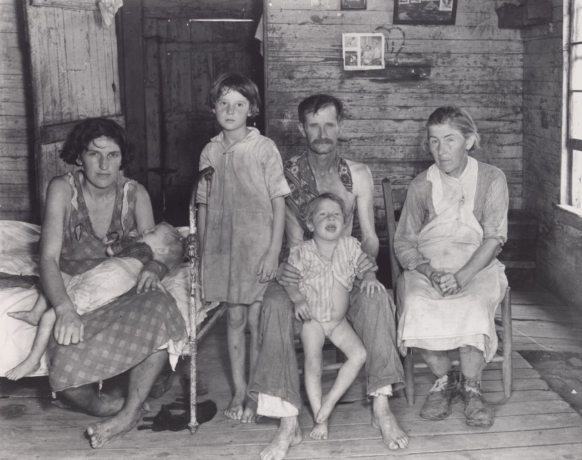 Exhibitions
JAMES AGEE AND WALKER EVANS: AN 80TH ANNIVERSARY CELEBRATION OF "LET US NOW PRAISE FAMOUS MEN"
James Agee, Walker Evans
Walker Evans' photographs made for James Agee's classic work, "Let Us Now Praise Famous Men," served as the culmination of Evans' talents as well as the realistic portrayal of the conditions of the American tenant farmer during the 1930s. Walker Evans' images revolutionized the standards of documentary photography.
This exhibition includes 50 framed photographs printed by the Library of Congress from Evans' original negatives and selections from the James Agee papers loaned by UTK Libraries Special Collections.