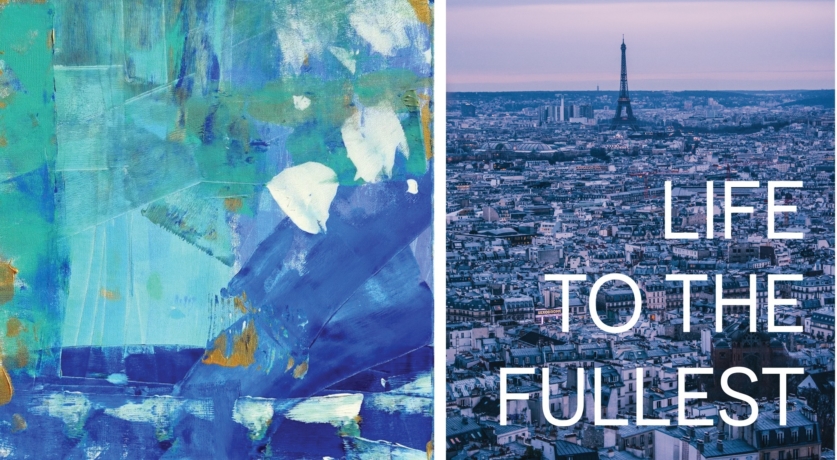 Exhibitions
HOUSTON VANDERGRIFF & DERRICK FREEMAN: LIFE TO THE FULLEST
Houston Vandergriff, Derrick Freeman
Derrick Freeman is a self-taught artist diagnosed with Autism, a neurodevelopmental disorder characterized by impaired verbal and non-verbal communication.
"By age two, I was completely non-verbal and was unable to learn and use language like most children my age. By age three, art became my only form of communication. I learned to express my perceptions of life and everyday living through my drawings and artwork.
Since my first drawing at age three I have continued to break down the barriers of Autism through sharing my unique artistic talents with the community. As well as advocating for more social inclusion for individuals with Autism.
Autism is not a disease. Autism is not a curse. Autism is a GIFT."
See more of his work at https://derrickfreemansart.com...
---
Houston Vandergriff is a travel photographer. Based in Knoxville, Tennessee, he has traveled far and wide and hopes his photographs will inspire others to live life to the fullest and to live life with compassion. Houston has a simple vision with his photography: Make the world a better place.
You might have noticed - Houston has Down syndrome. He's rocking an extra 21st chromosome. When Houston was born every doctor that appeared had to tell his parents worse and worse news: unable to breathe, jaundice, low muscle tone, hole in his heart, open heart surgery, Down syndrome. Each specialist cited their own long list of things he might never do. Defying all dire predictions, today Houston is a globe-trotting travel photographer! By the age of 23 he has travelled to all 95 counties in his home state of Tennessee, to 49 of the 50 United States, to 5 Canadian provinces, and to 26 countries.
Because of the low muscle tone from Down syndrome, his speech is sometimes difficult to understand. Through his photography, he is able to share his view of the world -- without actually saying a word. Houston inspires others, both inside and outside of the disability community. He is a strong self-advocate who uses the universal language of the arts to push for inclusion. By sharing his gift of photography he is also sharing the gift of hope - the hope of knowing that everything is going to be ok. He also wants to help those who do not have the opportunity to visit the places he photographs to be able to experience them.
Houston earned his Certificate of Photography in 2019 and his Advanced Photography Certificate in 2020 after completing more than 200 hours of study through the University of Tennessee Professional Programs. He is a member of the Southern Appalachia Nature Photographers (SANP) and the International Travel Writers and Photographers Alliance (ITWPA). He has donated his images for both domestic and international charitable initiatives.
Houston thrives on traveling to new locations, experiencing new cultures, and meeting new people. In the process, he has become an expert traveler. Numerous month-long trips have been spent with only a carry-on and a backpack for his camera. Planes, trains, buses, subways, or water taxis - he'll do whatever it takes to get to the next beautiful place.
When asked his favorite country?
He smiles and says, "All of 'em."
See more of his work at https://www.downsandtowns.com/...