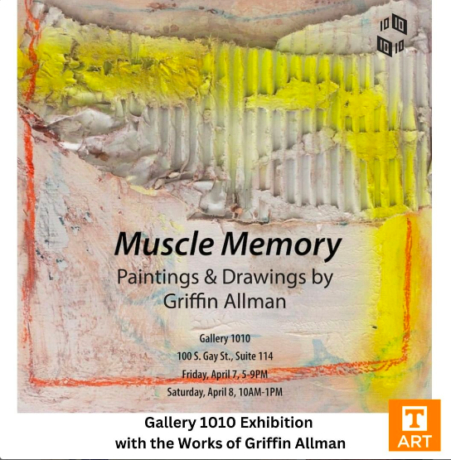 Exhibitions
GRIFFIN ALLMAN: MUSCLE MEMORY
Griffin Allman
Muscle Memory is a collection of paintings and drawings created by Griffin Allman, a current 2nd-year graduate student at the University of Tennessee. Unified through various themes such as organization, repetition, routine and chance, the work showcases experimentation with different systems and methods of image-generation in order to investigate the possibilities and limitations of perfectionism.
The opening reception will take place on Friday, April 7th, from 5PM-9PM at Gallery 1010, with additional hours on Saturday, April 8th from 10AM-1PM.
Gallery 1010 is located at 100 S. Gay Street, Suite 114, Knoxville, TN.