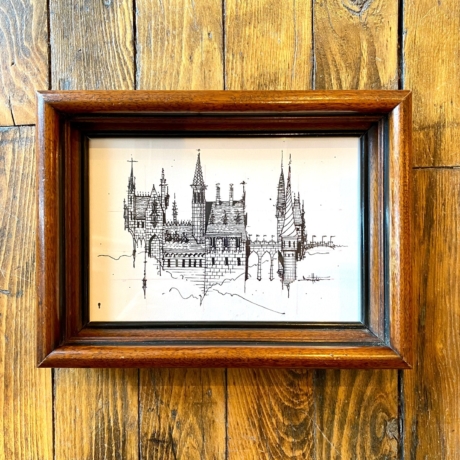 Exhibitions
FIRST FRIDAY DOUBLE FEATURE: BRIAN PITTMAN AND TINY ART SHOW
Brian Pittman

We are excited to announce a First Friday double feature! We will have a new series of Castles and Cathedrals by local artist and architect Brian Pittman, along with a curated show of tiny artworks from 20 different local and regional artists.
Please join us for the show opening from 6 to 8pm. Both shows will be on display starting December 3rd through the end of January 2022.
Due to the ongoing pandemic, we are asking that unvaccinated individuals wear masks inside the store. Thank you for helping us stay safe!