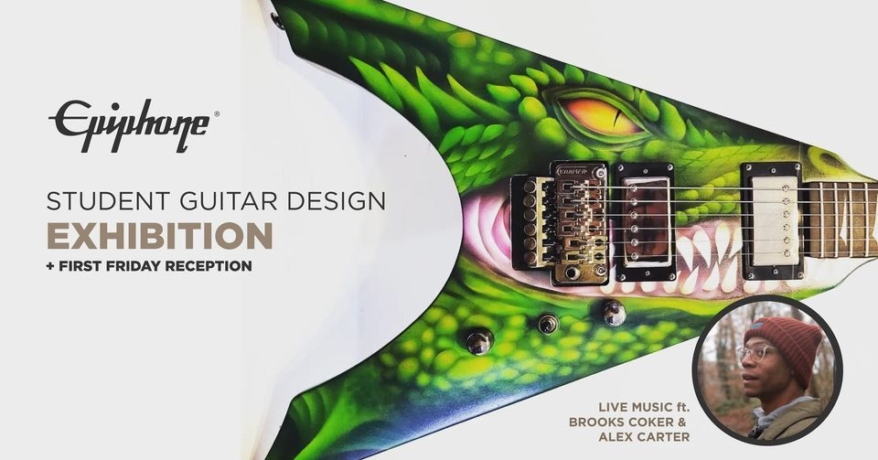 Exhibitions
EPIPHONE DESIGN EXHIBITION
Join us on Friday, May 6th from 5-8PM for the First Friday opening reception of the 2022 Epiphone Student Art Guitar Exhibition + Auction. The exhibition includes 20 guitars designed by youth artists from across East Tennessee. Professional artist Curtis Glover also designed and painted a guitar for the fundraiser this year.
The First Friday opening reception will include live music featuring Brooks Coker & Alex Carter.
The guitars were on display at the Songbirds Guitar Museum in Chattanooga during the month of April and are moving to the Dogwood Arts Gallery in Knoxville during the month of May. Each guitar is available for auction online with proceeds benefitting Dogwood Arts and the Songbirds Foundation's youth art programs.
The exhibition will be on display at Dogwood Arts from May 6-31st. Several of the guitars will also be on display at the Southern Skies Music Festival on Saturday, May 14th in World's Fair Park.
Bid online through May 31st here: https://bit.ly/3OxpYbL
This exhibition is presented by the Gibson Foundation & Epiphone with support from ORNL Federal Credit Union, Dogwood Arts, and the Songbirds Foundation. For more information call (865) 637-4561