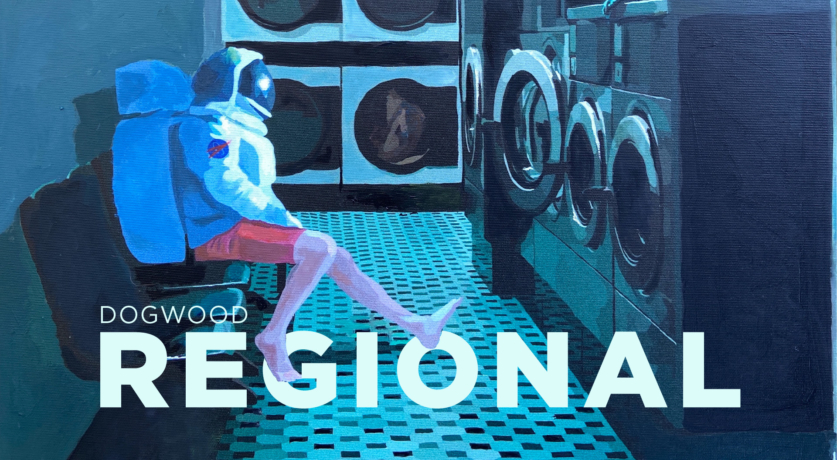 Exhibitions
DOGWOOD REGIONAL ART EXHIBITION
Debbie Alley, Griffin Allman, Nicholas Bell, Denice Bizot, Antuco Chicaiza, Morena Constantinou, Raven Cordy, Virginia Derryberry, Jim Dodson, Gregory Dorsey Jr., Vincent Drake, Haleigh Eicher, Erica Entrop, Benjamin Fox-McCord, Hilari Frederick, Carl Gombert, Travis Graves, Hannah Hancock, Briena Harmening, Joanna Henry, Kelly Hider, Kathy Holland, Brian Horais, Greg Howser, Charles Jones, Vickie Kallies Lee, Lauren Karnitz, Noah Lagle, Ashton Ludden, Allison Meriwether, Jake Miller, Michael Nichols, Leslie Nichols, Brent Oglesbee, Clay Palmer, Marcy Parks, Yvonne Petkus, Shawn Quilliams, Hanna Seggerman, Kathleen Slocum, Laurie Szilvagyi, Keith Thomson, David Underwood, Chase Williamson, Mandy Wilson
Join us on Friday, June 3rd for the 2022 Dogwood Regional Art Exhibition Opening Reception at the Emporium Center! This year's exhibition was juried by Denise Stewart-Sanabria and features 45 local and regional artists.
The Dogwood Regional Art Exhibition showcases fine art of all styles and genres from progressive and emerging artists within a seven-state radius. Knoxville-based painter, Denise Stewart-Sanabria juried the exhibition.
About the Juror: Denise Stewart-Sanabria was born in Massachusetts and received her BFA in Painting from the University of Massachusetts/Amherst. She has lived in Knoxville, TN since 1986. Sanabria paints both hyper-realist "portraits" of everything from produce to subversive jelly donuts. The anthropomorphic narratives often are reflections on human behavior. She is also known for her life size charcoal portrait drawings on plywood, which are cut out, mounted on wood bases, and staged in conceptual installations.
The Dogwood Regional Art Exhibition is sponsored by ORNL Federal Credit Union, the Tennessee Arts Commission, ExpressFrame, and the Arts & Culture Alliance. For more information, call (865) 637-4561.
Cover Photo: 'Astromat' by Keith Thomson