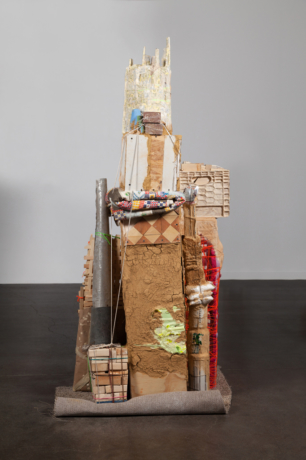 Exhibitions
2016 DOGWOOD ARTS REGIONAL ART EXHIBITION
Gary Anderson, Yvonne Bartholowmew-Thomas, Tamie Beldue, Amanda Brazier, Eric Buechel, Phyllis Burkhart Wilson, Bobbie Crews, Shereese Cutler, Pamela Deaton, Scott Eakin, Dave Edens, Gordon Fowler, Jackie Fowler, Myles Freeman, Julia Gartrell, Travis Graves, Eric L. Hansen, Leslie Haines, Jessica Holly, Andy Johnston, Christine Kuhn, Ryan Lamfers, David Marquez, Sarah Moore, Michael Murphy, Patrick Newby, Leslie Nichols, Meghan O'Conner, Carrie Pendergrass, David Pittenger, Allison Rodrigue, Diana Dee Sarkar, Alex Smith, Nancy Stalls, Denise Stewart-Sanabria, Jason Stout, Dale Sumner, Keith Thompson, Susan Tolliver, Brian Wagner, Jillian Walther, Rick Whitehead, Steve Zigler
Join us at The Emporium Center for the 2016 Regional Art Exhibition!
The Dogwood Arts Regional Art Exhibition was developed to showcase and award the finest artists of our region. Fine art encompassing all styles and genres from both emerging and established artists have been selected by a talented juror with vast experience in the arts and a passion for our region's creative culture. The exhibit will be on view from April 1-29, 2016 at The Emporium Center located at 100 S. Gay St.
Opening Reception at the Emporium Center / First Friday, April 1, 2016 / 5:00-9:00pm
---
2016 JUROR — NANDINI MAKRANDI
Nandini Makrandi is Chief Curator and Curator of Contemporary Art at the Hunter Museum of American Art. She has been with the Hunter since 2004 and has originated over 30 original exhibitions in that time, including three nationally touring exhibition projects. Previously, Nandini taught art history at the University of Tennessee, Chattanooga and served as a curator at the Knoxville Museum of Art. Nandini has a MA from Texas Tech University and a BA from Mercer University in Georgia, and participates regularly in the region as a juror, guest curator, and speaker.
---