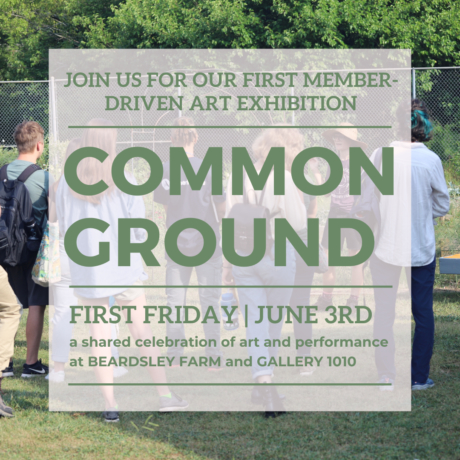 Exhibitions
COMMON GROUND
Kristy Keel Blackmon
Muriel Condon
Sarah Demsky
Kelsey Dillow
Lauren Farkas
Bailey Fritz
Amelia Gelnett
Jessica Gilchrist
Vanessa Hartman
Jillian Hirsch
Jaimee Janiga
Shelagh Leutwiler
Madeline Lyons
Ashlee Mays
Annie Rochelle
Logan Szymanowski
Emma Vieser
Katie Walberg
Cele Weakfall
What kinds of ideas and information are common knowledge?
What kinds of resources and spaces are common ground?
How do we cultivate a commonwealth?
Who has authority or responsibility over these spaces?
This exhibition is curated and organized by Emma Vieser and Ashlee Mays, both AmeriCorps members serving the Knoxville community. AmeriCorps pledges to make communities safer, smarter, and healthier. Through capacity building and boots on the ground service, our local corps focuses on poverty alleviation and environmental restoration. Creative problem solving is necessary to adapt and strengthen our responses. This show celebrates our collective creativity in regards to our collective actions.
OPENING NIGHT PERFORMANCES:
Seeds of Resilience 7:30pm
Margo Beck 8:00pm
Jaq Payne 8:15pm