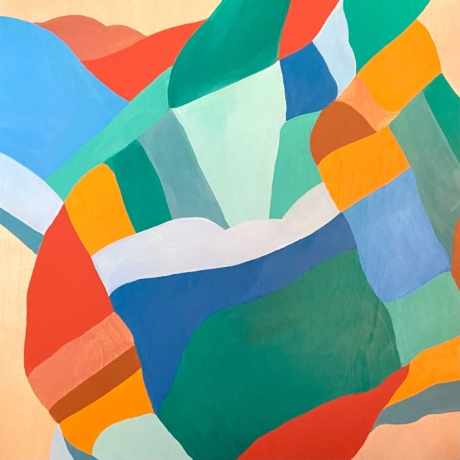 Exhibitions
COLLEEN THORNBRUGH
Colleen Thornbrugh
Awaken Coffee will host an opening reception for artist Colleen Thornbrugh Friday, Nov. 6 from 6-8 pm.
Colleen's paintings are mainly non-representational, meant to evoke the inner landscape.
"This series is inspired by the feeling of belonging. Something I find myself searching for in the midst of the chaos of this year. The shapes and colors are my representations the rolling hills of West Virginia, gentle waves of the swimming pool, winding trails of the Great Smoky Mountains, or the gentle sound of the voice of a friend. These are the things, places that make me feel at home." – Colleen Thornbrugh
Please join us for some amazing art, light refreshments, and of course great coffee!