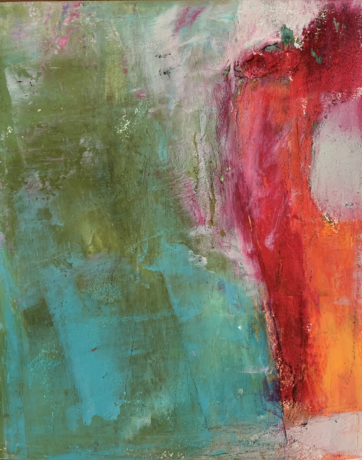 Exhibitions
CLOSE TO HOME: MICHELLE BARILLARO & VICKIE BRADSHAW
Michelle Barillaro, Vickie Bradshaw
Regular Gallery Hours: M-F 10AM-5PM
Vickie J Bradshaw is a Southern Appalachian-based artist who has been making art for the last thirty years across a variety of mediums. As a teacher at the Arrowmont School of Arts and Crafts in Gatlinburg, TN, she is currently teaching metals classes as well as working with torched-fired enamels. She is especially interested in mixed-media art and the functionality of found objects. She received her BFA from Memphis College of Arts.
Michelle Barillaro is an abstract painter based in Knoxville, TN. She works with a wide variety of mediums and enjoys discovering new ways to bring her work to life.
Find out more at https://www.dogwoodarts.com/do...