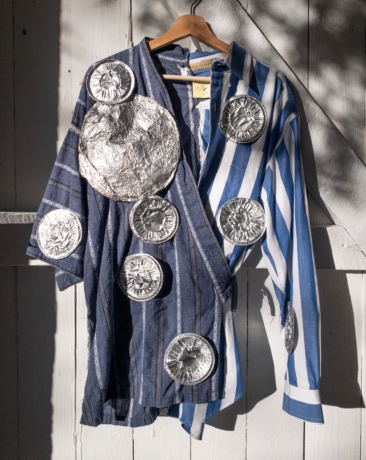 Exhibitions
MATT SMOAK: BODY WITHOUT ORGANS
Matt Smoak
My eyes want,
my sphincter wants,
my lungs want,
my heart wants,
I become the nature of their collective desire.
I spend the afternoons making drawings. Sumi ink on sandwich wrappers. A likeness born from my mind's eye has moved my hand. I take apart clothing and furniture. A mirror of interiority. The construction of a possible body using the scraps and fragments from the items around my home.
The light is warm, yellow.
The disorganized body.
The assembled body.
How do I make myself a body without organs?
--Matt Smoak, 2021
Matt Smoak is an artist based in Connecticut. He was raised in Tokyo and Washington, DC, and is currently an MFA candidate studying Painting at the Yale School of Art. His work has been shown in solo shows in Europe and the US, and he is a former resident of the Skowhegan School of Painting &
Sculpture in Maine.
A Body Without Organs is open by appointment through May 2nd, 2021.