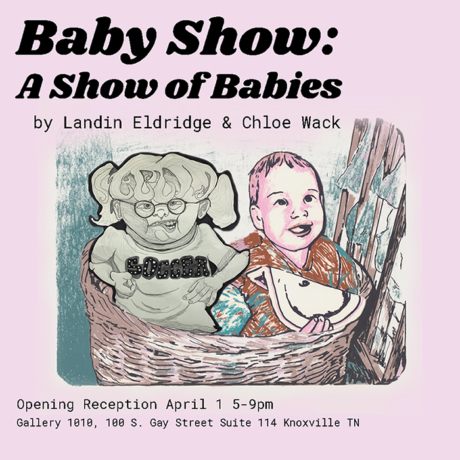 Exhibitions
BABY SHOW: A SHOW OF BABIES
Chloe Wack, Landin Eldridge
Landin Eldridge and Chloe Wack invite you to come join us in celebration of the delivery of our Baby Show at Gallery 1010 this Friday from 5-9pm!
This collaborative exhibition will feature portraits of the current graduate cohort translated into drawings and screen-prints. There will be a special ceremony to award our "Best in Show" awards held at 7:30pm during the opening.
Gallery 1010 is located at 100 S. Gay St., Suite 114, Knoxville, TN.