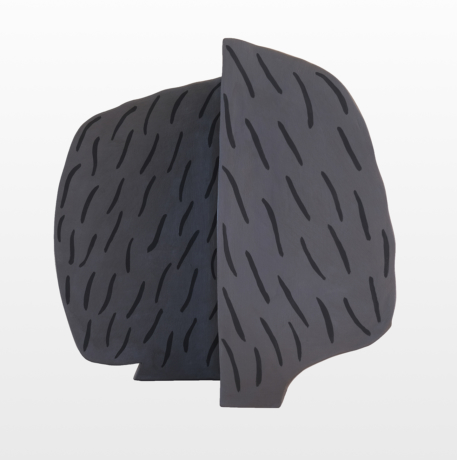 Exhibitions
AMY PLEASANT + KATARINA RIESING: FIGURES
Amy Pleasant, Katarina Riesing
Figures is a two-person exhibition of work by Birmingham-based artist, Amy Pleasant, and Alfred University associate professor, Katarina Riesing. Using repetition and hard-edged shapes in paint and clay, Pleasant meditates on fragmented silhouettes of the human form. In contrast, Riesing illustrates the patterns of textiles over the contours of the human body, marks on skin left by clothing or people, and skin's natural blemishes with dye and embroidery.
Please join us for two First Friday receptions. November 4, from 5-9pm and December 2 from 5-9pm. Katarina Riesing will be present at November First Friday.
The exhibition will run from November 4 - December 15, 2022. The UT Downtown Gallery will close November 24 + 25 for Thanksgiving.