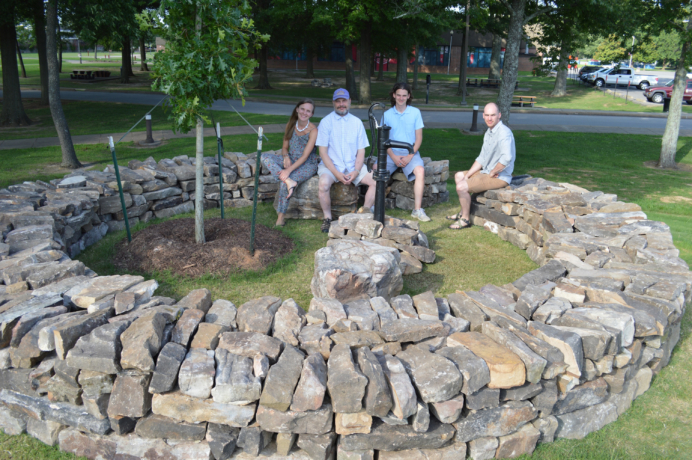 Exhibitions
A COMMON LINEAGE: BENSON SCULPTURE
Lee Benson
Betty Benson
Aaron Benson
Zach Benson
Mary Carbonell
Sarah Benson
Join us for the first exhibition of the Spring semester. The Ewing Gallery is excited to present A Common Lineage: Benson Sculpture.
Since 2005 Lee Benson, professor of sculpture and ceramics at Union University in Jackson, Tennessee has worked with his wife Betty, and later their four children, Zach, Aaron, Mary, and Sarah to make sculpture and public works. They work mainly in mixed media, the earth, stone, timber, wood, clay and 24k gold producing large-scale architectural forms as well as figurative, narrative monoliths. Residing across the country, they maintain five studios.
The Bensons have produced works from New York City to Australia and have had wide public recognition. They have also recently developed a relationship with Habitat for Humanity and Habitat for Humanity International to use materials used in their sculptures to be repurposed into homes throughout the community.
Their powerful works seem to always declare "We were on this earth!"
Lee will be giving a lecture on the exhibition Thursday, February 9th at 7:30PM in McCarty Auditorium in the Art + Architecture Building on UT's campus.